< Back to Teachers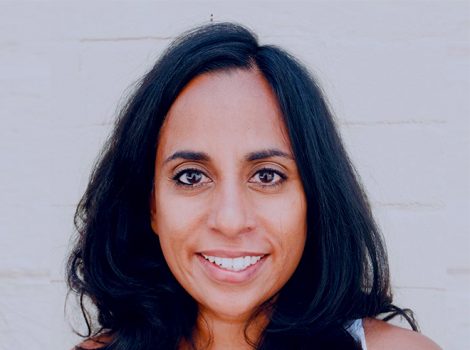 DHINI – YOGI & FASHION LOVER
I used to be a fashion designer and now I am a yogi. But you could say I am a yogi who loves fashion perhaps a little too much! I am a Seeker in Yoga, always wanting to learn more on my yogic path, so I geek out on anything yoga related and then love sharing my knowledge with students. Authenticity, integrity and humility is what is important to me.
I have an adorable family of 2 – my husband Ned who thankfully loves Yoga and my cat Kiki who loves Savasana. My other passions are travel, eating out, Prosecco, ice cream and Chai!
Dhini's Vinyasa classes are dynamic, staying true to tradition, with a focus on alignment, sprinkled with yogic philosophy. Her Yin classes are deeply nourishing and give you space to drop into stillness. Her meditation classes take you on a blissful journey that leaves you feeling calm and peaceful.