Island Treasures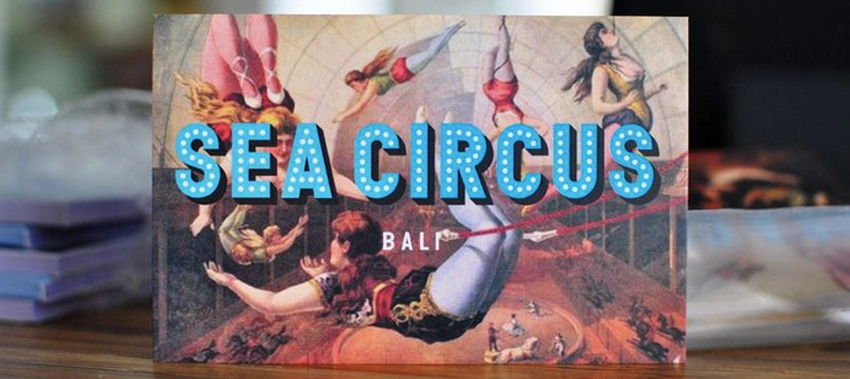 It's getting cozy in Melbourne…this cooler weather is welcoming warm soups, movies on the couch, herbal teas in bed, and long rugged-up walks in the rain. And sometimes the occasional daydream of lazing in the sun somewhere magical!
So in honour of our upcoming Bali Retreat in August, we thought we'd indulge that little daydream and share some of our favourite spots on the island…
Sardine – Located just outside Seminyak, Sardine's beautiful décor compliments it's delicious food. This place is beautiful. When you eat here you can't help but sit in silence and stare out across the rice fields. Truly stunning.
Sea Circus – This place feels like Melbourne! A restaurant, cocktail bar and 'coffee den', Sea Circus really has something for everyone. They boast of their epic breakfasts and yummy tapas, and we tend to agree. Great music and a lovely atmosphere. And the coffee…yes it is good!
Sarong – Sarong is one of Bali's most popular Asian restaurants, and with good reason! Chef, Will Mayrick decided to set up shop in Bali after travelling Asia and being inspired by its amazing street food. Sarong was actually voted as one of the Top Five Best Asian Restaurants in 2011 by The Singapore World Gourmet Summit.
Bodyworks – We love a day at the spa, and there's no better place to indulge than at Bodyworks. Great value for money and a fantastically relaxing experience with the friendly staff. Many have testified to it being the best massage in town. If you have the time, try out there 2 hour Mandi Lulur treatment!
Desa Seni – Last but certainly not least, Desa Seni Eco Village Resort. This is where we are hosting our retreat. This beautiful resort is surrounded by rice fields, sprinkled with delightful vegetable and herb gardens, boasts a stunning pool, and has two outdoor yoga pavilions. After dark the resort comes to life with beautiful coloured lanterns scattered all around the property.
Sounds like bliss!
Namaste yogis x