< Back to Teachers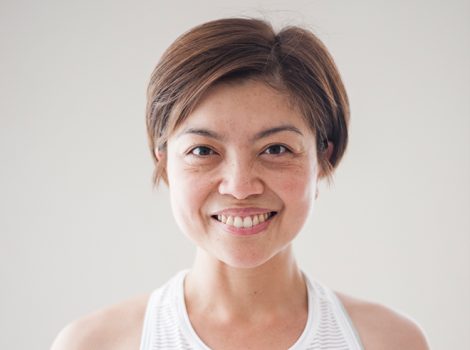 GRACE – MUM OF 3, YOGI & DOCTOR
I'm a proud mum of three talented swimmers. My family is my life! When I'm not poolside watching them race, I will be happiest in the kitchen making food. I am fiercely loyal. My friends keep me grounded and balanced, continuously inspiring and comforting. I was a doctor, long before I was a yoga teacher- graduating from the University of Melbourne with a Bachelor of Medicine and Surgery (M.B.B.S). Yoga principles had always been a part of my life. An intuitive healer, I believe that yoga improves well-being through self exploration and transformation.
In 2015, I decided to pursue Yoga Teacher Training to deepen my self practice, in which I completed 350 hours with a Diploma of Yoga and Health Science. I have also trained in Universal Yoga, Kids Yoga Teacher Training, and Post Natal Yoga Training. I believe Yoga fosters improved self image, transformation through self exploration and increase overall wellness. My own yoga practice is eclectic, I love to explore and blend styles. I do admit, a strong, challenging vinyasa is my addiction but I do love yin yoga more than I love chocolate.
Grace approaches yoga with respect, love and scientific enquiry. Her classes are nurturing, light-hearted and grounding.